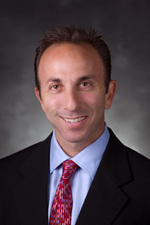 Steven Kitay, MD
Hampton Roads Comprehensive Ophthalmology
Dr. Steven Kitay joined Hampton Roads Eye Associates in 2001 as a Comprehensive Ophthalmologist. He is Board Certified by the American Board of Ophthalmology. Dr. Kitay's specialties include micro-incision sutureless cataract surgery using topical anesthesia, medical and surgical treatment of glaucoma, diabetic eye exams, dry eye management as well as general ophthalmic medical and surgical services.
Dr Kitay's favorite part about being an Ophthalmologist is that he enjoys the day-to-day challenges, some easy and some difficult in helping people see better! Surgically, he considers himself a cataract specialist, and he has performed over 9,000 cases. He offers laser assisted cataract surgery and is a certified iStent surgeon. Dr. Kitay uses new technology lenses to help people become spectacle-independent.
Dr. Kitay graduated from the University of Miami with a Bachelor of Science in Biology. He obtained his medical degree from the University of Pittsburgh. Dr. Kitay received his internship training at the University of Pittsburgh Medical Center, where he also completed his Ophthalmology Residency and served as Chief Resident during his final year.
Dr. Steven E. Kitay is a Fellow of the American Academy of Ophthalmology. He is a member of the Virginia Medical Society and the Newport News Medical Society. Dr. Kitay is also a Practice Liason/Physician Practice Director for Hampton Roads Eye Associates, and serves as chair for the Physician's Advisory Panel of the Riverside Hampton Surgery Center. In 2012 Dr. Kitay was awarded the "Top Doc" Award from Hampton Roads Magazine.
Outside of his ophthalmology practice, Dr. Kitay enjoys golfing, playing tennis, biking, spending time in the kitchen, and working outside in the yard. Dr. Kitay resides in Newport News with his wife and two children.
Education & Training
B.S. University of Miami, Coral Gables, FL
M.D. University of Pittsburgh School of Medicine
Transitional Internship, University of Pittsburgh Medical Center
Ophthalmology Residency, University of Pittsburgh Medical Center