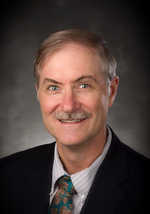 Andrew Lewis, OD, MD
Hampton Roads Low Vision and Prism Specialist
Dr. Andrew Lewis is Board Certified by the American Board of Ophthalmology. He is mostly retired but is still working to help people with severely reduced vision and double vision. He sees patients by referral only.
Dr. Lewis earned his Bachelor of Science in Optometry and his Doctor of Optometry at Indiana University in Bloomington, IN. He went on to earn his Doctor of Medicine from the Uniformed Services University in Bethesda, MD. Dr. Lewis received intern training at the Naval Hospital in San Diego, CA, where he also completed his residency in ophthalmology. In addition, Dr. Lewis served 24 years in the US Navy.
As a Low Vision specialist, Dr. Lewis works with people who have partial sight, to maximize their remaining vision and to enhance their ability to perform daily activities. His dual training as an Optometrist and Ophthalmologist allows him to provide a unique level of specialty care to those with visual limitations. Dr. Lewis is a member of the American Academy of Ophthalmology and the Virginia Society of Ophthalmology.
Outside of Ophthalmology, Dr. Lewis keeps busy with his many interests and hobbies. He volunteers at the Resurrection Lutheran Church as the director of the praise band and head of Information and Technology for the church and school. He plays acoustic guitar and enjoys singing. He is also an avid fan of Sci-Fi literature, TV, and movies. Dr. Lewis has been married for more than 30 years, and is the proud father of two sons.
Education & Training
B.S. Optometry, Indiana University, Bloomington, IN
O.D. Indiana University in Bloomington, IN
M.D. Uniformed Services University, Bethesda, MD
Transitional Internship, Naval Hospital, San Diego, CA
Ophthalmology Residency, Naval Hospital, San Diego, CA